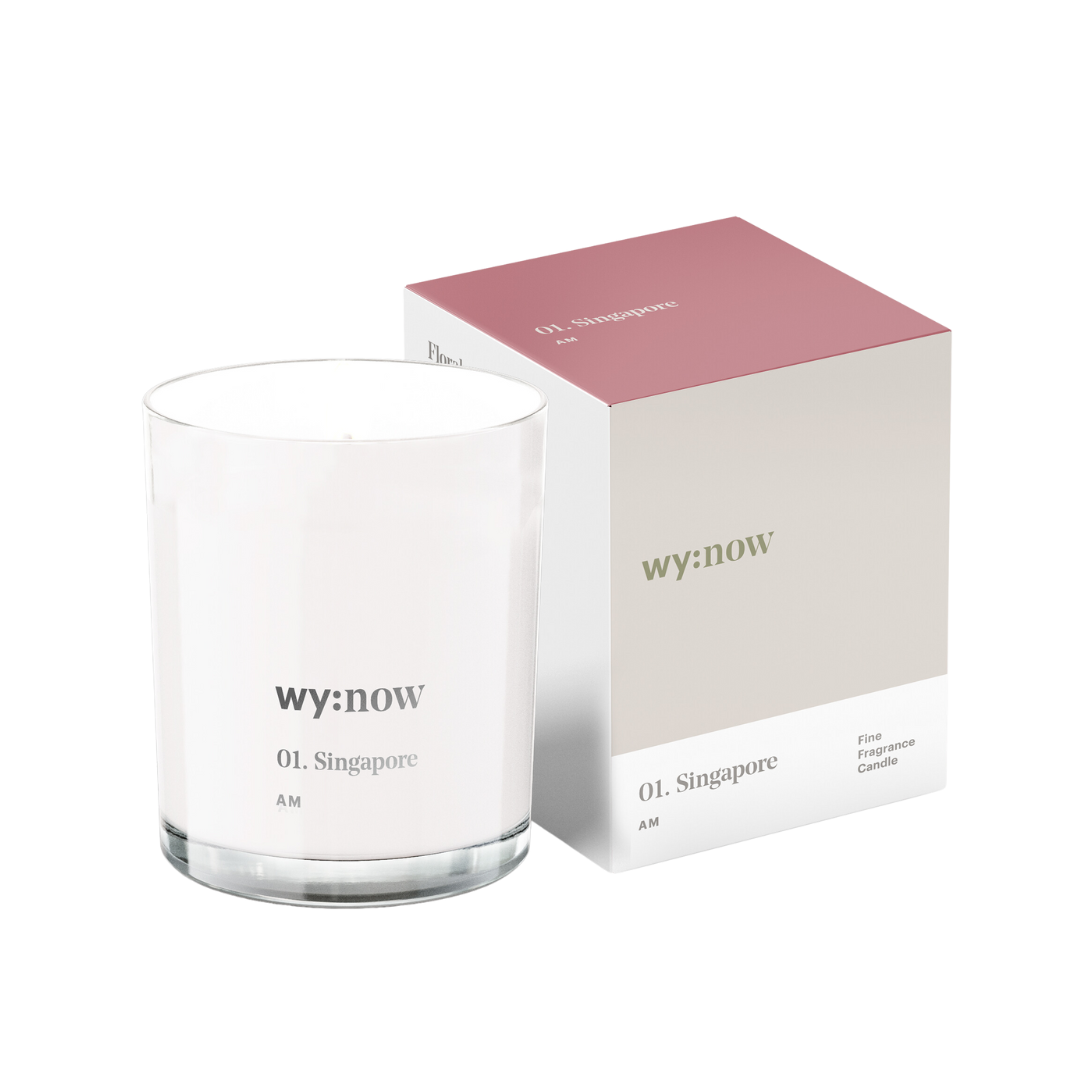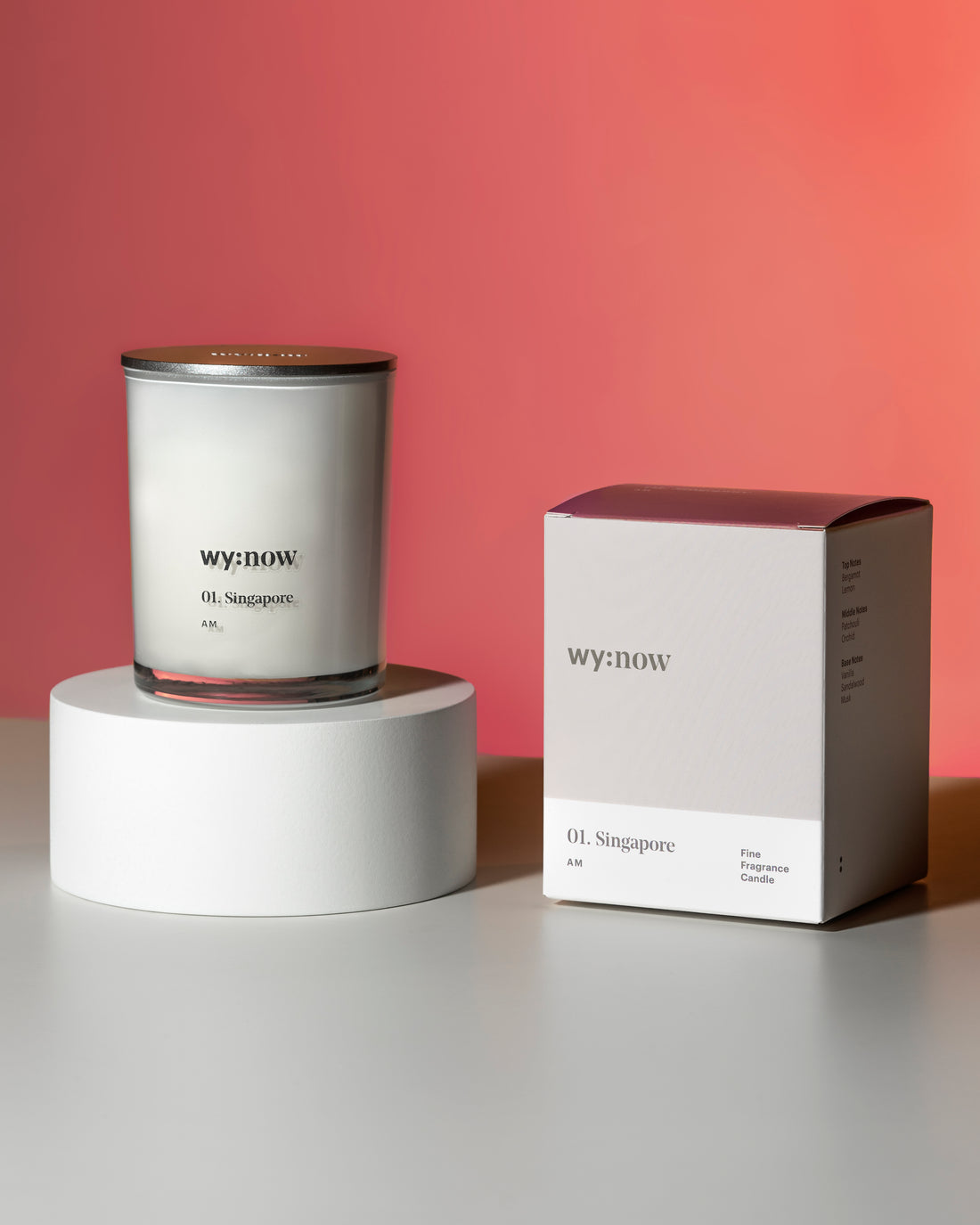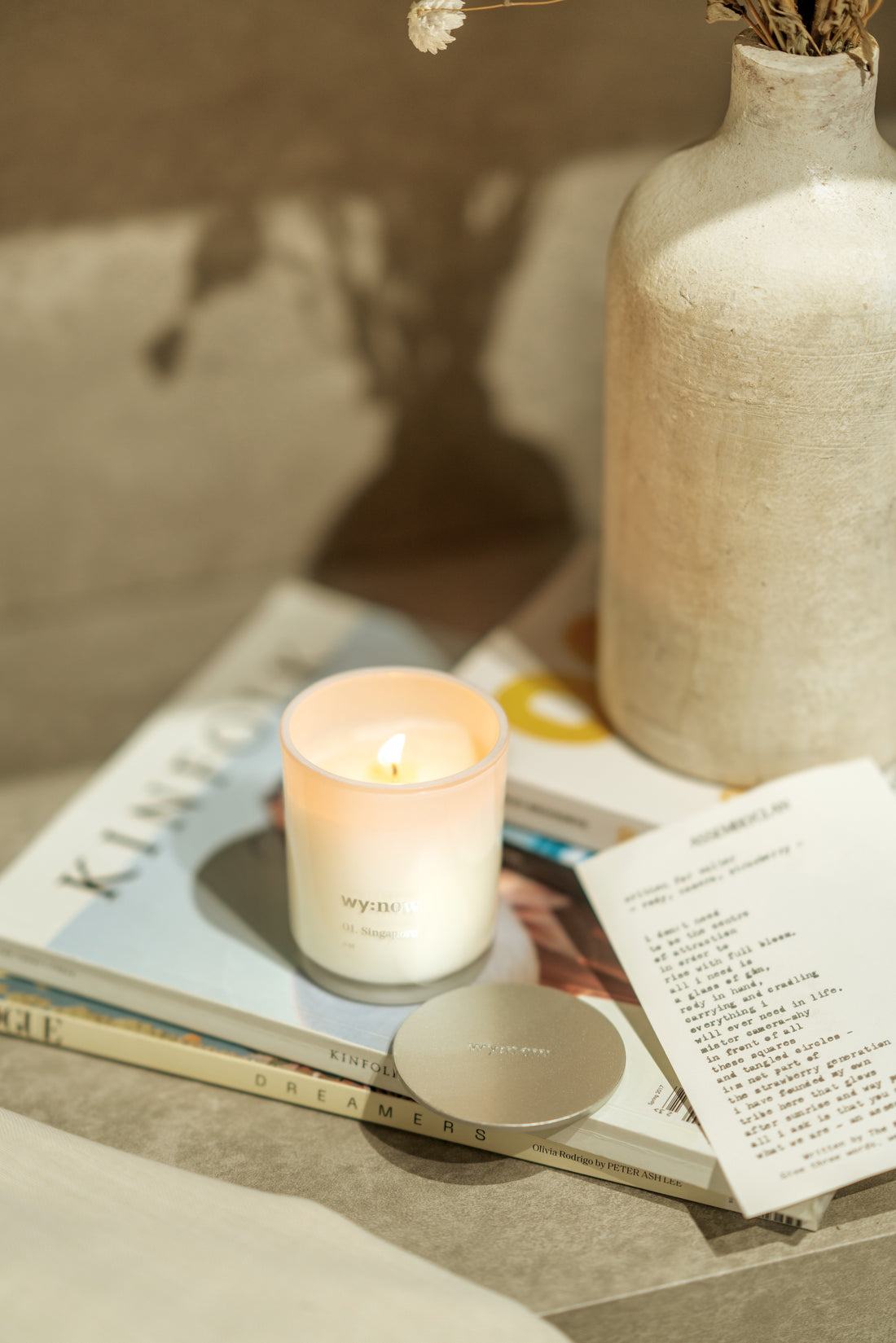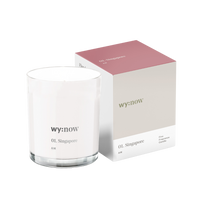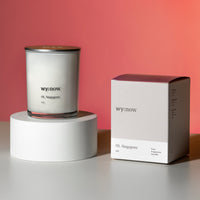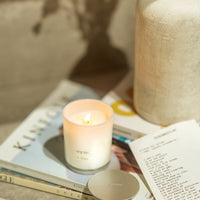 Floral, Amber, Powdery, Woody
Top notes: Bergamot, Lemon. Middle notes: Orchid, Patchouli. Base notes: Vanilla, Sandalwood, Tonka Bean, Musk.
City: Singapore   Month: January   Time: AM

Botanical, balmy and bright, Singapore wakes up to a perennial summer every morning. And this candle awakens the senses in a fresh yet opulent fashion, with top notes of lively lemon and bergamot swirling around herbaceous patchouli and opulent orchids—a unique scent that can only be described as powdery, green and gently floral. This garden city in January-inspired aroma opens up even further with a blend of vanilla, sandalwood, tonka bean and musk for a warm, welcoming start to your day.
:
Lovingly hand poured in Singapore.
Fine fragrance coconut soy candle.
No phthalates, parabens, toxins, carcinogens, mutagens.
Weight: 150g
Burn Time: Approx 35 hours
We make elevated essentials to cleanse your skin and soothe the soul.
The Fragrance Collection uses specially blended fine fragrances transports your senses to suit every mood, season or city you're dreaming of.
The Essentials Collection is made up of thoughtfully concocted, plant-powered bodycare formulas to keep you fresh, clean and smelling divine from neck-to-toe, with good-for-skin ingredients, sumptuous textures and soul-centering essential oils.
I am..
Coconut soy candle
Hand poured in Singapore
Vegan
Free of phthalates, parabens, toxins, carcinogens, mutagens, paraffin
Not tested on animals