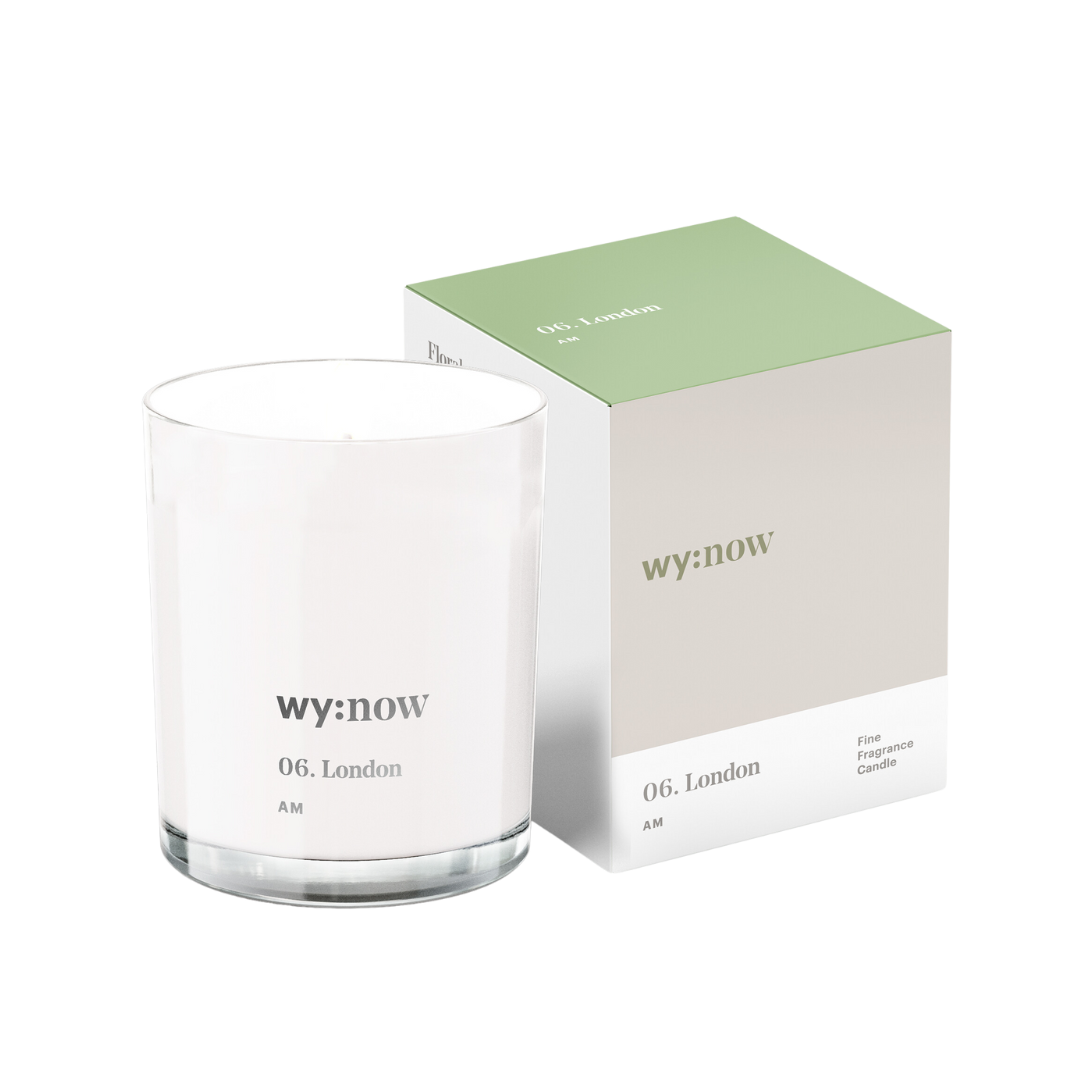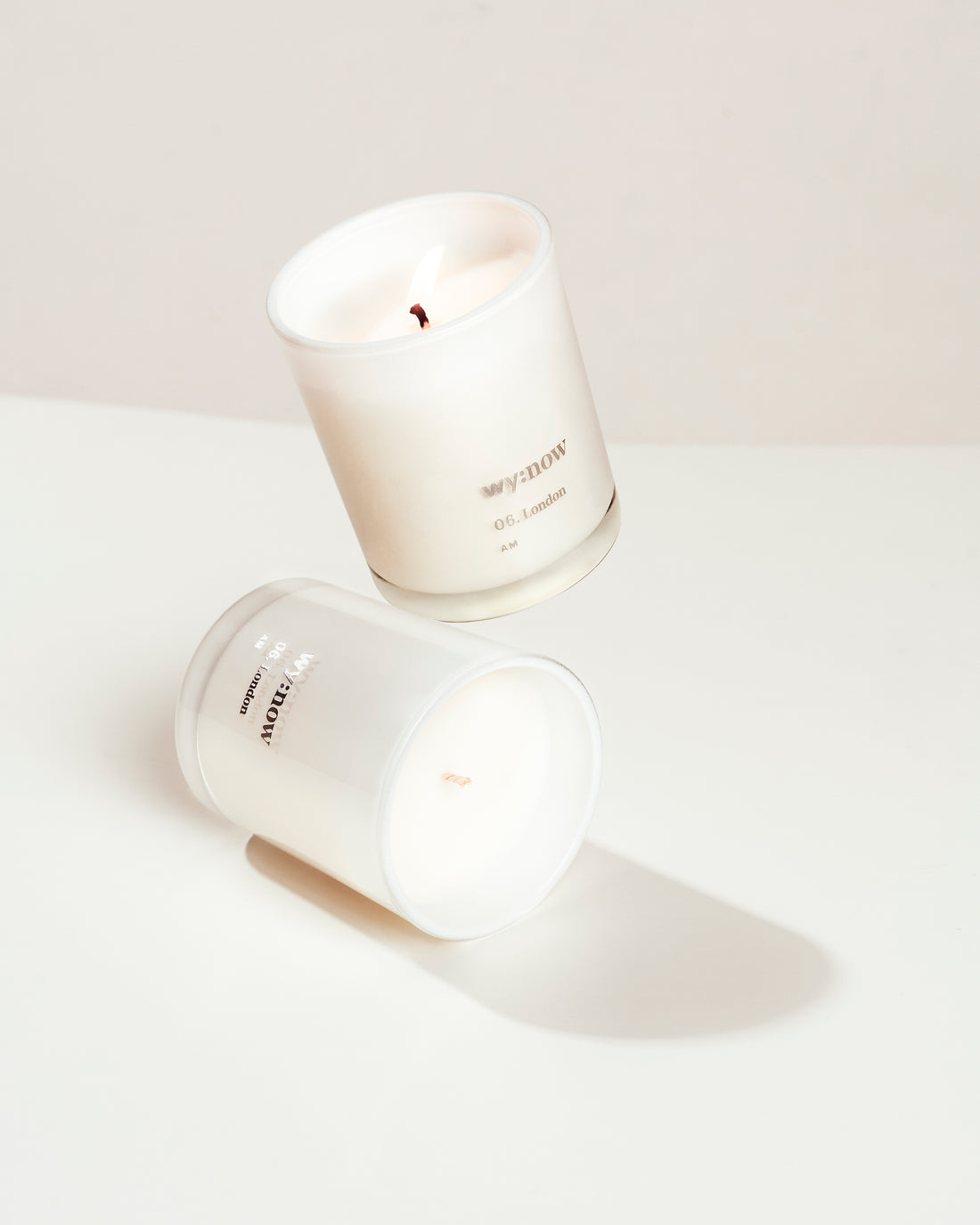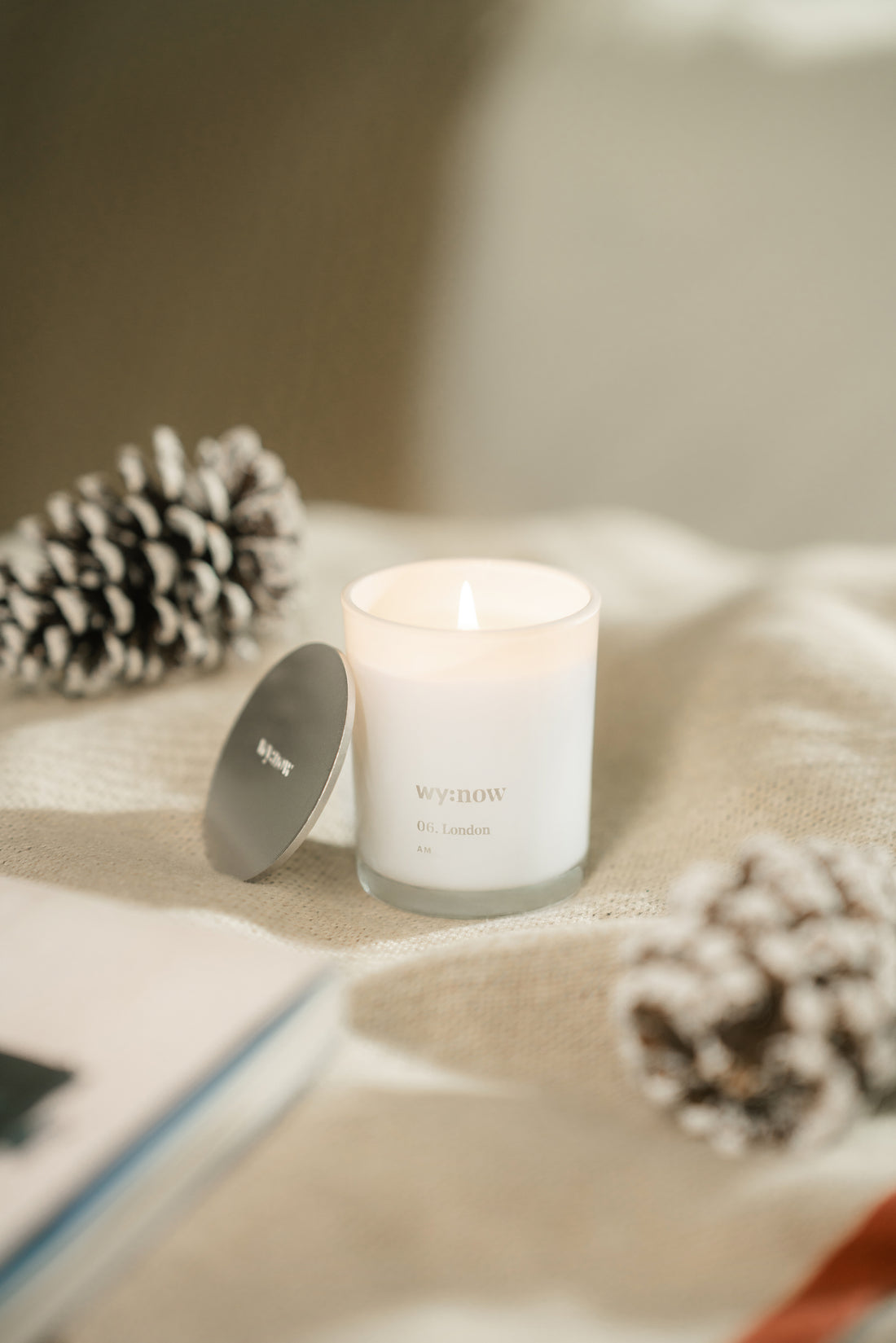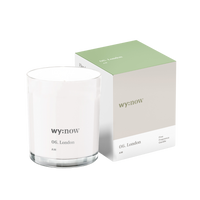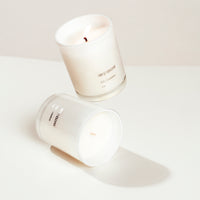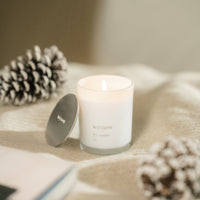 Green, Floral, Woody, Musky

Top notes: Peach, Bergamot. Middle notes: Rose, Geranium, Clove. Base notes: Sandalwood, Musk.
City: London   Month: June   Time: AM
London mornings in June are unpredictable—in the best kind of way. The perfect blend of cosmopolitan and country to stimulate the senses, this first burns with the tangy freshness of juicy peach and bergamot, opening up to a bouquet of enigmatic rose, green-floral geranium and sweet, spicy clove. And just like the sophistication of the city, this candle's generous sillage then nestles into the luscious warmth of sandalwood and musk.
:

Lovingly hand poured in Singapore.
Fine fragrance coconut soy candle.
No phthalates, parabens, toxins, carcinogens, mutagens.
Weight: 150g
Burn Time: Approx 35 hours
We make elevated essentials to cleanse your skin and soothe the soul.
The Fragrance Collection uses specially blended fine fragrances transports your senses to suit every mood, season or city you're dreaming of.
The Essentials Collection is made up of thoughtfully concocted, plant-powered bodycare formulas to keep you fresh, clean and smelling divine from neck-to-toe, with good-for-skin ingredients, sumptuous textures and soul-centering essential oils.
I am..
Coconut soy candle
Hand poured in Singapore
Vegan
Free of phthalates, parabens, toxins, carcinogens, mutagens, paraffin
Not tested on animals